Advanced Hydra facial Treatment in Pune
Medical Grade Facials customized by Dr. Karishma Singh for your individual needs
Medical Grade to ensure safety & maximum results
These individaulistic and the Best Hydra Facial in Pune have been created by Dr. Karishma Singh after research combining the best available technologies and products suited to your skin. With the best safety and hygiene standards, and all procedures being conducted under medical guidelines and supervision, The Skin Firm ensures you are in the right hands always. So book your appointment at the Affordable Medi Facial Cost in Pune and say hello to the skin of your dreams.
MEDICAL GRADE HYDRA- FACIAL
This popular facial therapy combines the benefits of Medical Grade Exfoliation, Intense Hydration. Along with facial therapy massage, microdermabrasion, it gives your skin long lasting hydration.
Treatment Time: 90 mins
Targets: dull and tired looking skin
Process of Best Hydra facial in Pune
We Offer Hydra Facial Treatment in Pune that helps in removing dead skin cells and impurities of the face with antioxidants that enhance the glow of the skin, making it hydrated and refined. The gentle exfoliation reduces the irritants of the skin and helps to look and feel skin younger and more confident. Medi Facial Cost in Pune is often a problem, however, at The Skin Firm, we offer the treatment at an economical cost.
The process comprises 5 steps that work together in order to provide the best result possible.
Cleansing and Exfoliating

Light Acid Peel

Extractions

Hydration

Protection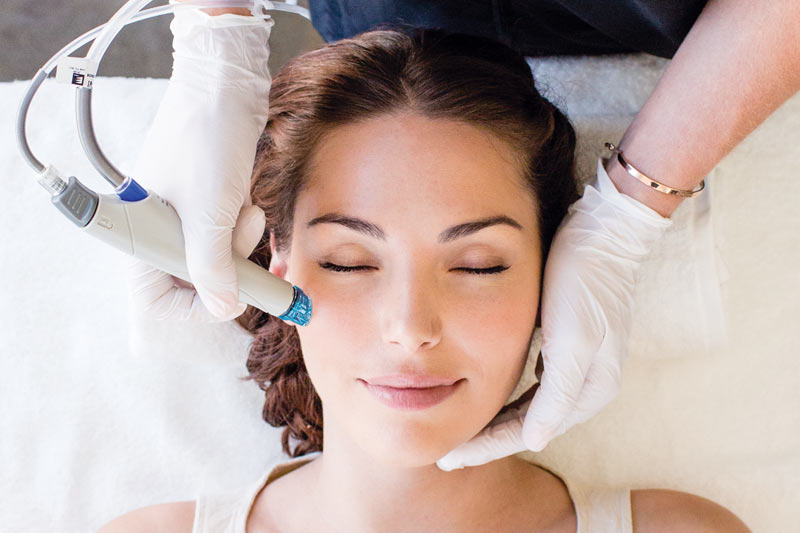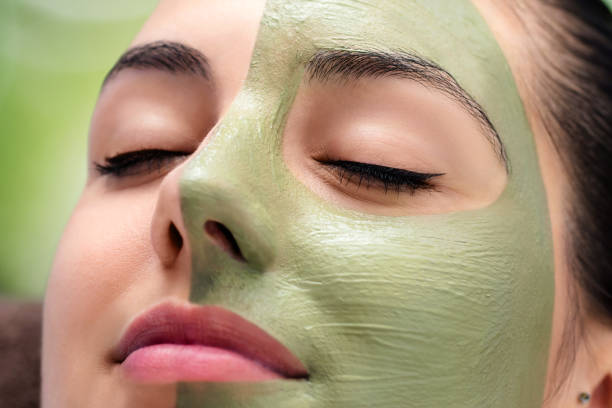 This is The Skin Firm's most iconic facial which includes a nine step process containing cleansing the skin thoroughly using medical grade cleansers, peeling agents and hydrating masks which have the ability to cool the skin to six degrees lesser than the current state, it boost your skin's natural radiance. 
Recommended: for all types of skin concerns
Treatment Time: 90 mins
Targets: Dull, Pigmented skin.
CARBON FACIAL ( FOR FLAWLESS SKIN)
The secret to celebrities' glowing skin and contoured face, this facial uses laser energy to burst the carbon particles of the carbon layer applied to the skin The Skin Firm has perfected this facial and aims at patients safety and comfort. this treatment is completely non-invasive and guaranteed to satisfy.
Recommended Age: 25+
Treatment Time: 90 mins
Targets: Glowing Skin.
Unlock your hidden glow with our golden glow medi facial, it is one of our most sought out facials by our brides to be, and we are happy to say that it wont disappoint, this therapy involved a combination of a six to seven step procedure along with ultra sonic therapy and LED light.
Recommended Age: 25+
Treatment Time: 90 mins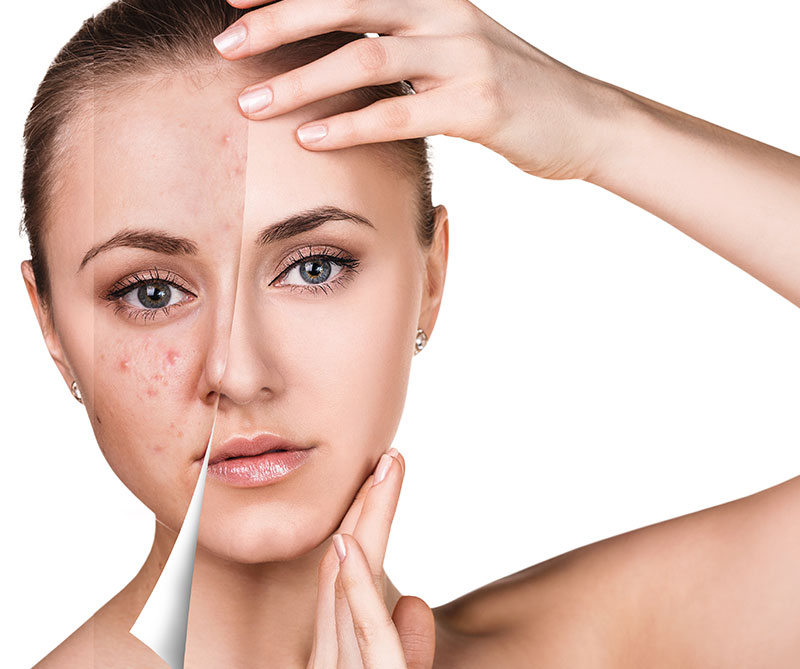 Targets different depths of your skin with US-FDA radiofrequency (RF) with precision LED light therapy along with microdermabrasion ,which renews and rejuvenates the skin
Treatment Time: 90min
Targets: Tired, dull, Uneven Skin.
The Skin Firm Quality Assurance for Medical Grade Facials
 All facials and cleanup treatments at The Skin Firm are conducted by trained dermal therapists under strict medical guidelines and supervision. We have perfected our medical grade facials according to individual needs of the patients. Visit our clinic for treatment assessment or contact us to know more
Interested in consulting with The Skin Firm
We have great deals for you. Chat with our expert or call 8308669966