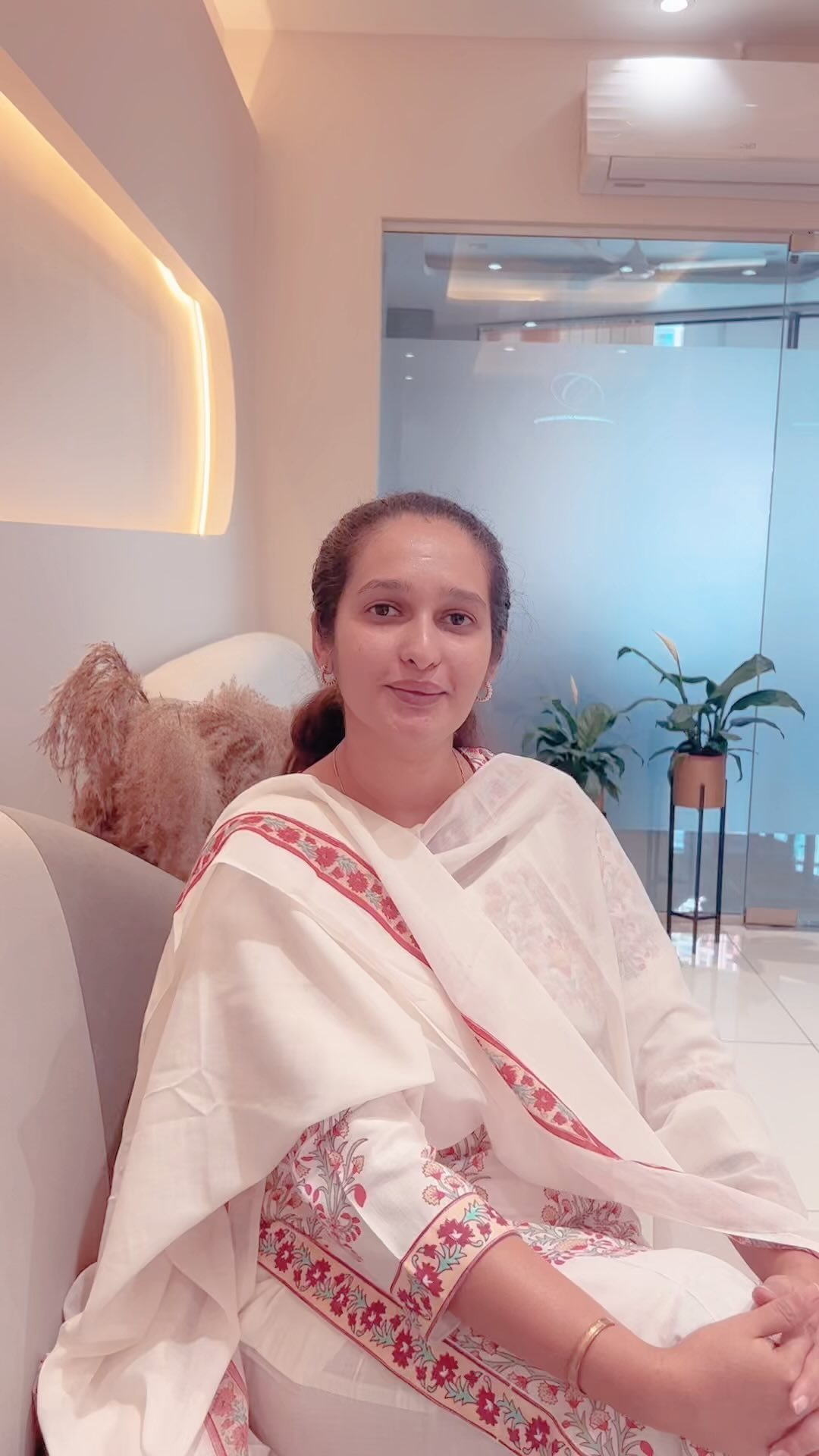 Founder & Medical Director, The Skin Firm
Dr Karishma Singh is the medical director and founder of The Skin Firm. Trained in the field of aesthetic dermatology, Trichology as well as Dermatology. Who treats a number of patients in the country. Dr. Karishma Singh has an experienced staff equipped to provide the best care to the patients.
After practicing in various hospitals and clinics in Pune, Dr Karishma Singh founded THE SKIN FIRM. The idea behind THE SKIN FIRM is to provide a wide range of services and products, including but not limited to routine skin & hair exams, beauty & cosmetic procedures and the treatment of skin disorders. THE SKIN FIRM is a comfortable and contemporary place for patients to get procedures done.
Dr Karishma Singh has completed her medical education from Bharati Vidyapeeth deemed to be university, PGDCC, along with advance training in botox, fillers and non-surgical face lift from, In Pune at the indian institute of cosmetology and aesthetics.
Given her advanced knowledge of cosmetology and Dermatology, she has attended various workshops and conferences globally.
Dr.Karishma is very welcoming and pays great attention to details…. Consultation was amazing…. She listened to all my skin problems and also gave me a series of effective skin care routine and other treatments….. my skin has never been better….
Highly recommend her…
Very grateful to Dr. Karishma
Did my hair prp treatment, got excellent results, very helpful and polite staff. Dr karishma is skilled and has excellent knowledge. I recommend the skin firm for every one who has hair fall.
Very good place for unwanted hair laser removal an reduction for men . Really good machine ,latest technology painless . I give them 5 starts .
Very professional and comfortable atmosphere. Dr.Karishma is very talented, would highly recommend The Skin Firm for all cosmetic treatments.
Had a full body hair reduction done and it was a great job done thank you Dr. Karishma!!!
WOULD HIGHLY RECOMMEND IT!
The Skin Firm is the best cosmetology clinic that I've come across, got my Hydra Facial treatment done, 100% satisfied.
Dr. Karishma Singh has excellent knowledge and is one of the best, she helped me achieve that glass looking skin.
I visited Dr. Karishma Singh for acne scarring. She chose the best treatment plan which included CO2 laser, and just within the 1st session i saw great results. I thank Dr. Karishma for bringing out the best in me.
The Skin Firm Quality Assurance
All treatments for face, Skin and hair, along with Body and Laser treatments, at The Skin Firm are conducted by trained dermal therapists and certified doctors under strict medical guidelines and supervision. Our safety and hygiene standards are among the best. Visit our clinic for treatment assessment or contact us to know more.
Interested in consulting with The Skin Firm
We have great deals for you. Chat with our expert or call 8308669966